Verdi Arias

Label - Erato


Catalogue No. - 8573-80232-2


Philharmonia Orchestra -
conducted by José Cura

Released October 10, 2000

Performer: José Cura tenor

Approximately 54 minutes with notes, text, and translations included.
Track Listing for Verdi Arias
Aida: Celeste Aida - Radames

Simon Boccanegra: O inferno! Amelia qui!...Sento avvampar... - Gabriele Adorno

I due Foscari: Non maledirmi, o prode - Jacopo

Un ballo in maschera: Ma se m' E forza perderti - Riccardo

Il trovatore: Ah si, ben mio...Di quella pira - Manrico

La forza del destino: O, tu che in seno agli angeli - Don Alvaro
---
Reviews:
'The prodigiously talented José Cura has another success on his hands. Once again assuming the dual role of soloist and conductor (thereby removing any possible conflict!) Cura delivers a hugely successful recital in this uncompromising repertoire. Possessing a voice of rare beauty, almost silky in timbre, Cura also scales the highs with the same ease with which he anchors the depths. Coupled with near ideal characterisations, this CD is destined for classic status. Highly recommended.' OpusCD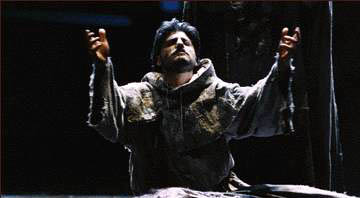 'When he is on form, José Cura is a tenor sans pareil in the world today. Clearly an intelligent man, in some of his recent recordings he has chosen to do unorthodox things, like his singing of baritone aria, the Prologue to Pagliacci, on his last recital disco, "Verismo". This, coupled with a tendency to overdramatise some interpretations, has resulted in some variable singing on his recent recital discs. His debut in the National Concert Hall in Dublin in the mid-Nineties was one of the great singing occasions in Dublin, and nobody who was there will forget his "E Lucevan le Stelle" or "Chella Mi Creda". The timbre of his voice on that night seemed to combine the power of Franco Corelli and a lyrical beauty of tone reminiscent of Jussi Bjoerling, with no trace of affectation in his delivery. This disc, dedicated by Cura as a centenary tribute to Verdi, contains many of the great arias written for the dramatic tenor voice, and Cura sings them with real style, power and beauty of tone. The Italians have a term they call squillo for the ringing tone of a great tenor and Cura here produces the real thing. His singing of "Di Quella Pira" is wonderfully assured and comes complete with the final top C (not written by the composer but beloved of audiences ever since the premiere of Trovatore). However, for this critic, the real magic is his singing of the Otello solos where he creates a real sense of the nobility of the character slipping into despair and madness. This disc is Cura at his best and is highly recommended.' Colman Morrissey, Muse
'This recital shows off the extraordinary dual talents of José Cura as tenor and conductor, and, much as envy might compel one to say he should stick to one or the other, conscience demands otherwise. He does a superb job in both spheres--and, more than that, his intuitive and gripping sense of drama links them inextricably. The accompaniments are bound up with the vocal line in compelling and exciting ways: every slight expansion of a phrase, every passionate quickening of tempo, every moment of vocal calm or storm, is felt in the orchestra. His choice of tempi are not always conventional, either: "De' miei bollenti spiriti" from La traviata is speedier than you might have heard it before, for example, but it perfectly captures Alfredo's youthful ardor. Cura's feeling for the heart of a situation is backed up by a glorious voice, with a remarkably full baritonal range and a thrilling top--and he seems to have a rainbow palette of colors to lighten or darken the sound as necessary. One quibble is that he sings "Di quella pira" from Il trovatore a semitone low. But, overall, this is a wonderful recording of a wonderful voice.' Warwick Thompson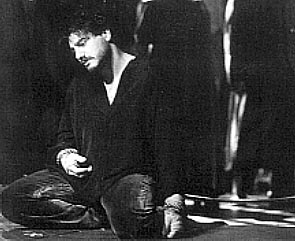 'It was the particular genius of Giuseppi Verdi to combine the vocal brilliance of bel canto and the naturalistic drama of the emerging verismo school and synthesize the elements with an all-encompassing breadth and humanity worthy of Shakespeare. José Cura brings his own unique blend of talents to this repertoire, a strong, deep tenore robusto, a passionate temperament and a rare level of scholarship and preparation. Then again, what other tenor assumes the role of conductor and accompanist on his own recordings? This well-rounded selection covers 43 years of Verdi's output from 'I Due Foscari' of 1844 to 'Don Carlo' of 1887 and the performances are vintage Cura, both lyrical and darkly dramatic, commanding and well-measured, yet with the occasional sob of theatricality. And, as singer and conductor are so fortunate as to be of one mind, the accompaniments are most sympathetic.' CDConnection
'Besides confirming the 37-year-old, hunky, Argentinian-born Cura as a major force among the world's tenors, the really satisfying aspect of this recital is that he sounds so much more interested in Verdi than in himself. Cura has been criticised for lack of musical finesse, and you can certainly tell from his singing that they eat plenty of beef in Argentina. But there is genuine sensitivity also in the numbers from La Traviata and Don Carlo that can take a lighter kind of delivery, along with the impressive firepower Cura can summon in the two extracts from his major party piece, Otello. The opening track, Celeste Aida (from Aida itself), shows Cura's readiness to play pretty fast and loose with Verdi's performance directions, but also his real sincerity and technical strength in a notoriously difficult aria. Oh, and he conducts everything too, getting a more than decent response from the Philharmonia.
Listen out for Il presagio funesto and Di quella pira from Il Trovatore. Cura's delivery moves from stylish half-throttle to full and thrilling power.' Malcolm Hayes
'Is Jose Cura the great Verdian tenor for the new millennium? Many opera fans believe he is, and this album on which he sings arias from Aida (what else but Celeste Aida?), La Traviata, and Otello, would appear to justify their belief. It is worth noting that he also serves as his own accompanist on the recording, wielding his baton before London's prestigious Philharmonia Orchestra. The result is certainly satisfactory...' Flute Notes/Magicflute
'11 selections are offered (a slightly stingy program, only 54 minutes in length), and each one is sung with obvious feeling, excellent control of breath and dynamic shadings, and a luscious, oaken tone sustained even at the highest register. Overall, Cura suggests for Verdi's heroes not the sweet yearnings of the bel canto artiste, but rather a brooding, tortured soul, filled with frustration and self-doubt.' Richard Perry, The Ottawa Citizen, November 2000
'Cura's Verdi album, on which he both sings and conducts, is simply a winner. From the warrior lover Radames in Aida to the rage of the jealous Moor Otello, Cura is amazing. ... This disc enables one to enjoy the dark beauty of Cura's golden tenor, his total involvement in the dramatic power of the music, and his passionate singing, which showcases his glorious voice to perfection. It is a disc to listen to time and again, a disc any Verdi lover, any tenor lover will not want to miss.' Michael Ajzenstadt, Jerusalem Post, September 2000
'He is a singer with an intuitive sense of drama and he communicates the heart of each aria to the orchestra, without losing sight of the details of the accompaniment. The recitatives feel remarkably improvisatory, but every slight expansion of a phrase, every passionate quickening of tempo, every moment of vocal calm or storm is matched by the orchestra. As if this weren't enough, his voice is staggering too, from the baritonal lower register to the heroic top.' Warwick Thompson, Classic FM's 20 Best of 2000.
'The introduction to Alfredo's recitative 'Lunge da lei per me non v'ha diletto!' absolutely tinges in a way that promises much and once can anticipate the tenor eventually conducting a younger colleague in his own repertoire.' Stephen Pruslin, International Record Review, December 2000

'The overwhelming impression on listening to this disc is the cohesion between singer and orchestra, demonstrating the obvious advantage of the singer doing the conducting himself. The highlight must be Dio! Mi potevi scagliar from Otello. Cura's Otello is achingly passionate, but without any of the post-Caruso histrionics and sobs. His technical control is practically faultless and the sheer beauty of his delivery raised the hairs on my arms just listening to it in the office! If there's any real justice, this ought to be one of the best-selling opera discs of the year.' CP, Audiostreet
'Thank God for Jose Cura. Everything he does is rooted in intelligent theatrical interpretation -no gaudy decoration, no empty rhetoric, no auto-pilot, clutch-the-lapels, high-C finish. Which doesn't mean these Verdi heroes are dull folk; check out his distraught Macduff, his dreamy Alvaro, his superbly human Otello, caught between self-loathing and self-destruction.' Armita Wallace, Irish Times,Sept 2000
'In an interview printed in the CD booklet Cura returns frequently to his notion that Verdi's heroes are afflicted constantly by tensions that are likewise reflected in the music, which must accordingly press forward to reinforce the drama. For example, Cura sees Manrico as "a man in a state of constant tension," and observes of "Ah! sì, ben mio" that "you could conduct it more slowly, phrase more broadly, but in my opinion choosing this approach would mean losing sight of the dramatic situation." On the other hand, Cura takes "Di quella pira" more slowly and broadly than one might anticipate, though this may simply be to offset the lack of a repeat and the lack of a chorus. Clearly Cura wants to communicate a specific point of view about the music on this disc. At least he has one. But the end result seems less about the music than what he's doing to it. Perhaps the presence of a conductor other than himself would have helped offset his unilateral and monotonous approach. The tracks I can imagine returning to are the final two — Otello's "Dio! Mi potevi" and "Niun mi tema" — both of which feel absolutely right, with the characterization here pared down to its tragic essence.' Marc Mandel. Fanfare Magazine, Jan-Feb 2001
'Listening to these arias consecutively and then individually has prompted several thoughts. One of them relates to the self-conducted aspect of the recording. In the obvious sense, Cura is clearly capable of doing this. The introduction to Alfredo's recitative 'Lunge da lei per me non v'ha diletto!' absolutely tingles in a way that promises much, and one can anticipate the tenor eventually conducting a younger colleague in his own repertoire. But the inevitable division of both physical and mental energies involved here means that Cura the conductor sometimes prevents Cura the singer from listening to himself in a way that is necessary.
Macduff's aria 'Ah, la paterna mano' from Act 4 of Macbeth is a case in point. Within very modest dimensions, Verdi has implanted constantly shifting harmonies that inflect the text of this plangent song and colour its pulsating accompaniment. Cura seems largely unconcerned with such internal distinctions, and projects the aria en bloc. Divided attention also causes him momentarily to get out of sync with himself, so that he is forced to pull the orchestral pulsation forward under 'voi chiamavate invano' just when the aria is approaching its brief still centre at the pedal-point of 'coll' ultimo singulto'. At such a moment, the poised anxiety of Verdi's accompaniment begins to sound driven.
Another thought is that Cura may be a singer whose real strengths are better revealed in a complete opera set, where he can sense an aria in context even if the work is not recorded in performance order. In the new Decca recording of Pagliacci under Riccardo Chailly, Cura delineates Canio's three solos more effectively than some of the isolated arias here, where he seems less able to instantly 'imagine' himself into a series of different characters.' Stephen Pruslin, International Record Review, 2001
'With Verdi Arias José Cura comes into its own. Not with the flashy or pretentious voice of power as perhaps some of the 3 tenors have made a habit of, but rather humbly and participatory. He goes into the dramatic role of the arias without boasting that he is making something special because he is equipped with a magnificent voice. Instead he lives in the roles. We firmly believe that the Argentine tenor is one of those who will come to dominate in the singing arena in the first decades of the new millennium.' Kjell Moe, Kulturspeilet, October 2000 [Google Translation]
'As a contribution to the countless tributes, celebrations and celebrations this year will take place worldwide to mark the 100th anniversary of the death of Giuseppe Verdi (1813-1901), the French label Erato (distributed by Warner Music Argentina) , recently released an album that includes some of the most famous arias of composer. The star of this album is the Rosarino musician José Cura, who is both singer and conductor, leading the Philharmonia Orchestra. And this is precisely the feature that distinguishes Cura from the rest of the Argentine singers who have landed in European opera centers; not only his vocal qualities but also his musical abilities: he is composer and conductor as well as being a guitarist. With Verdi Arias, Cura finds in Verdi's music an apt territory suitable to his interpretive temperament. A measure of verismo never gives way to expressive vehemence. Character and melody are combined superbly in his voice. The tripartite structure introduction-recitative, aria and cabaletta, presents different moments that are happening with increasing intensity until the climax, the stamp unmistakeably Verdi, the great melodic progressive.
In short, with this album, Cura confirms his interesting vocal gifts—among the best of the international scene–in addition to showing himself to be an attentive conductor. A tribute well done.' La Voz, February 2001 [Google Translation]


'It was the particular genius of Giuseppi Verdi to combine the vocal brilliance of bel canto and the naturalistic drama of the emerging verismo school and synthesize the elements with an all-encompassing breadth and humanity worthy of Shakespeare. Jose Cura brings his own unique blend of talents to this repertoire, a strong, deep tenore robusto, a passionate temperament and a rare level of scholarship and preparation. Then again, what other tenor assumes the role of conductor and accompanist on his own recordings? This well-rounded selection covers 43 years of Verdi's output from 'I Due Foscari' of 1844 to 'Don Carlo' of 1887 and the performances are vintage Cura, both lyrical and darkly dramatic, commanding and well-measured, yet with the occasional sob of theatricality. And, as singer and conductor are so fortunate as to be of one mind, the accompaniments are most sympathetic.' AllMusicReview